Inline recovery of edge trims CPP and LLDPE up to 1000 m/min and 600 kg/h.
High density of flake, up to 150 g/dm³, gives ease of feed back to the production machine.
Complete system from edge trim intake to extruder throat or storage container.
Inline recovery of edge trims BOPP PET PA up to 450 m/min, line break to 6,000 kg/h.
Regrind quality material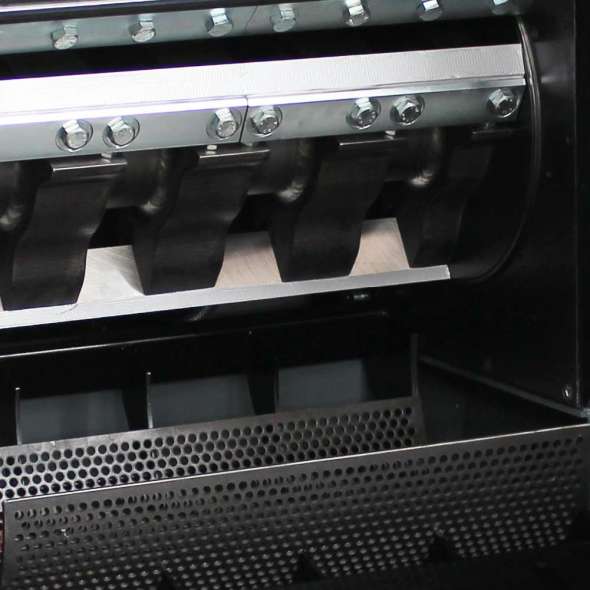 Efficient grinding with the XT special cutting chamber, high yield screen, rotary discs integral with the rotor and containment rings prevent overheating, the windings of the film and dust production.
Efficient solutions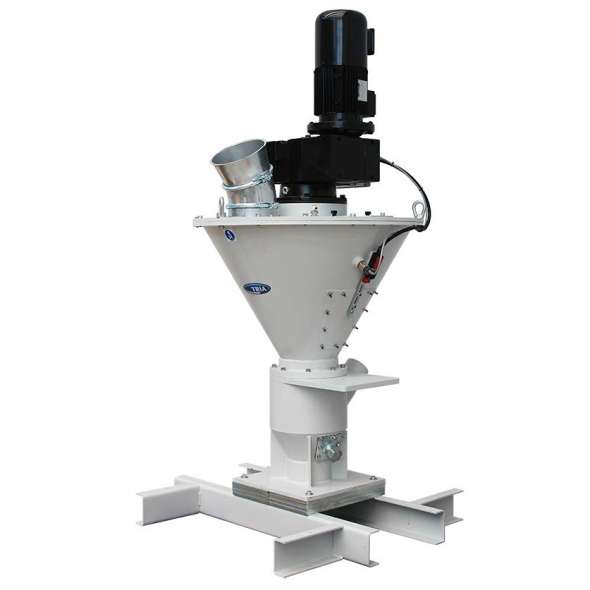 Know-how, design and production of complete plants, from transportation to storage, always at the vangard with the continued relationship with the OEM. Loader of our own design and manufacturing, suitable for all extruders. Reliability and accuracy in the transport of edge trims and fluff thanks to the dedicated injector design.
Energy efficiency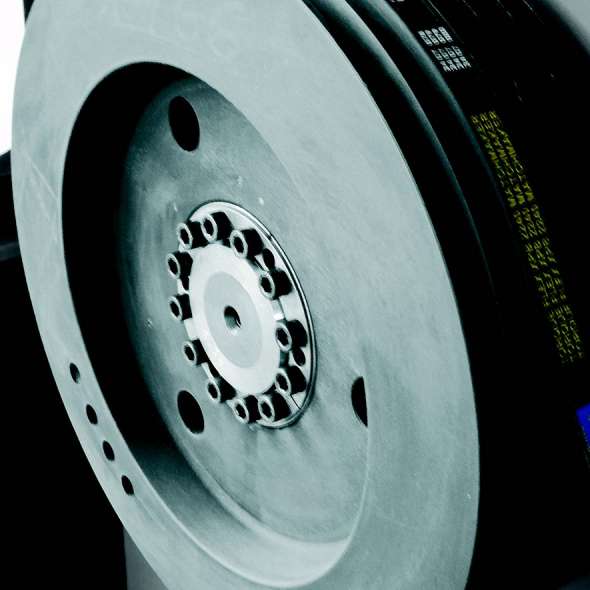 Lowest running cost expressed in kWh/kg available on the market. Reactive power cosϕ reduced to minimum thus having a direct impact on hourly energy cost. Transmission design gives higher inertia thus allows minimum speed reduction.
Easy operation and maintenance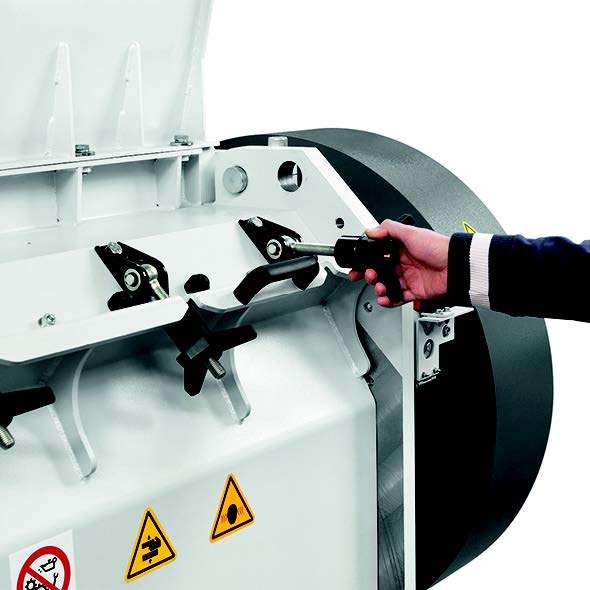 Reduced maintenance frequency and downtime by advance engineering design. Safety of operator during use and maintenance. Easy tool free access to hopper, grinding chamber. Easy access without the use of tools to the main parts subject to routine maintenance.
Applications
Thanks to the special design of the cutting chamber, these granulators allow an immediate and safe inline grinding of film and trims. The rotary discs integral with the rotor avoid film winding; high efficiency screen allows a quick evacuation of the regrind material. They are part of a complete systems, from aspiration to regrind material recycle, designed by TRIA.
Granulators characterized by an high throughput for grinding cracks in BOPP and BOPET lines. Peculiarities of this series relating to the application are the wide discharge area of the screens, the traction units with increased grip to guaranty the dragging of the film, the safety devices to prevent dangerous conditions for the operator.