Granulators cater for 100 to 4,500 kg/hr; for start up of full sheet, sheet with cups and skeletal waste.
Sheet width from 0,5 to 1,9 mt, up to 250 mm products height up to 3 mm thickness.
Granulators installed under trim press or stacking station, at the end of the line or into a pit to be perfectly matched to all thermoforming machines.
Regrind quality material
Efficient grinding thanks to the counterknives at 0°. Reliability and no long production thanks to special design of traction group and cutting chamber.
Efficient solutions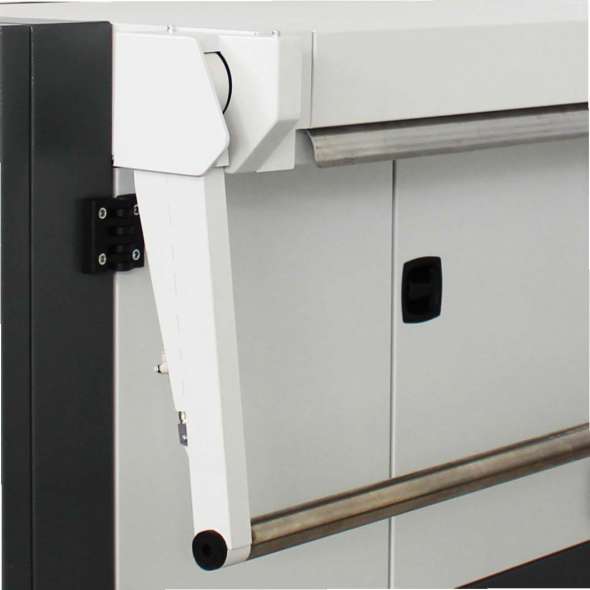 Physical integration, under shearing machine, into the pit, in box, with the design of dedicated machines Full integration into the thermoforming process thanks to the very high automation due to pneumatical dancing arms, inverters and traction units, to compact footprint and sound enclosure on board.
Energy efficiency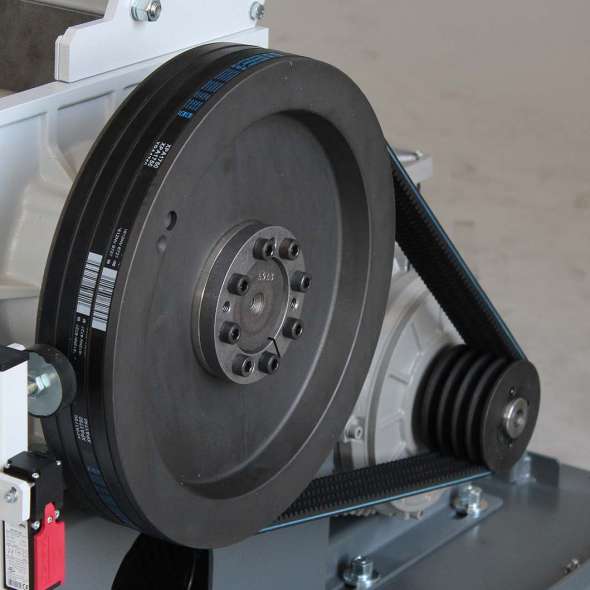 Lowest running cost expressed in kWh/kg available on the market. Reactive power cosϕ reduced to minimum thus having a direct impact on hourly energy cost.
Easy operation and maintenance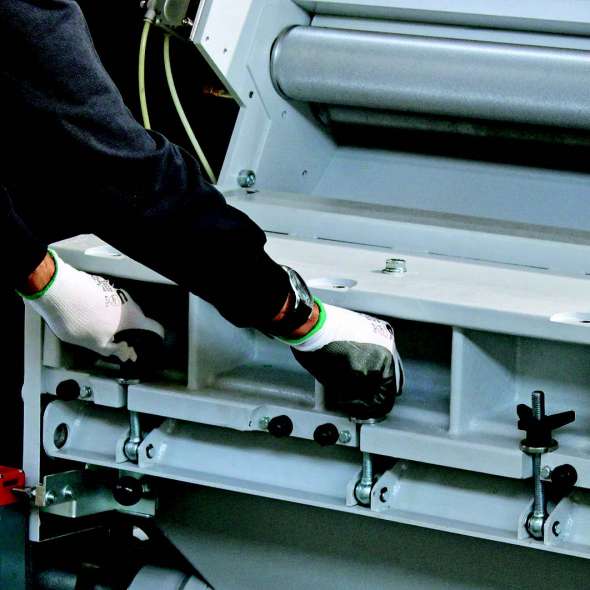 Reduced maintenance frequency and downtime by advance engineering design. Safety of operator during use and maintenance. Easy access without the use of tools to the main parts subject to routine maintenance.
Applications
Range of granulators designed for inline recovery of thermoformed full sheet at the start-up, full sheet with cups and web sheet of PP, PS, PET, PLA, mono and Coex ones. Grinding of cells up to 120 mm in height. Traction units with variable speed and pneumatic opening. TF granulators are extremely compact to be positioned below the stacker or to the end of the line and work in perfect sync with thermoforming machine. They are extremely silent to work in operator area.
Granulators designed for the recovery of thermoformed sheared sheet directly below the mold. They are equipped with a palette traction unit to facilitate the feeding and reduce the fly back of the regrind material. Series of extremely compact machines to be positioned under any shearing machine.
TR series is designed for the inline recovery of the thermoformed full sheet at the start-up, full sheet with cups up to 200/250 mm height of PP, PS, PET, PLA and mono and Coex ones. These machines can be installed on the ground, in the pit or below the trim press.